Defense leaders visit military units
A delegation from the General Department of Politics of the Vietnam People's Army, led by its Deputy Director, Lieutenant General Do Can, visited the Naval Region 1 Command on October 8.
During the visit, the delegation inspected the unit's implementation of higher levels' resolutions and directives on combat readiness and weapon and equipment management.
Addressing the meeting, General Can praised the achievements of the unit's troops over the past time, and at the same time asked them to continue embracing higher levels' resolutions, closely following local situations, improving training quality and effectively managing weapons and equipment. He also urged the unit's Party committee and chain-of-command to pay attention to improving political and ideological education for troops, collaborating with local forces to deal with unexpected issues, and fulfill all assigned missions.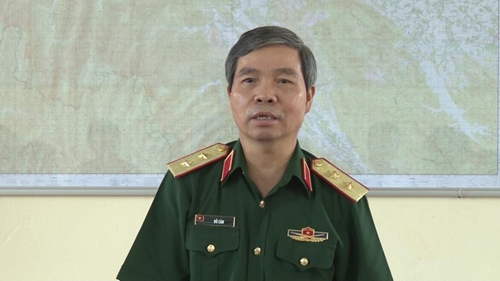 Lieutenant General Do Can

The military region collaborated with relevant forces to build the exercise's agenda, particularly relevant approaches to responding to an assumed chemical incident in the border area.* Later, a mission from the General Staff of the Vietnam People's Army, led by its Deputy Chief, Rear Admiral Nguyen Trong Binh, inspected preparations by Military Region 7 for the upcoming joint search and rescue (SAR) exercise in the border area between Vietnam and Cambodia.
Speaking to participating forces, Rear Admiral Binh required them to promote solidarity and responsibility, surmount hardships and prepare for the exercise.
Duy Đạt