Gov't sets GDP growth target at 6-6.5% in 2024
The Government has set GDP growth target at 6-6.5 percent in 2024, Prime Minister Pham Minh Chinh told legislators on Monday.
Other major targets for next year include GDP per capita (around US$4,700-US$4,730), ratio of processing and manufacturing to GDP (from 24.1 percent to -24.2 percent), annual increase of consumer price index (from 4 percent to 4.5 percent), urban and rural unemployment rate (below 4 percent), budget overspending (below 4 percent of GDP), according to Prime Minister Pham.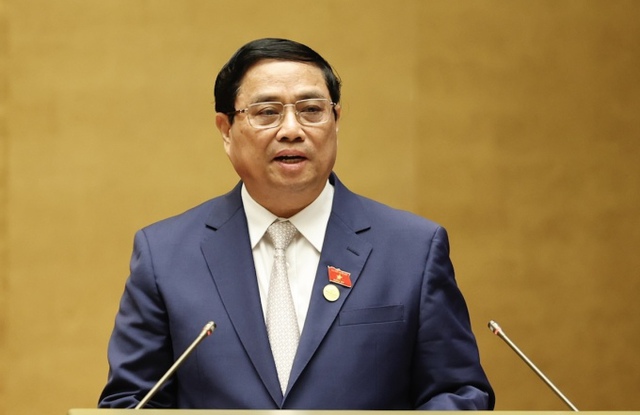 Prime Minister Pham Minh Chinh.
He said the Government will continue giving priority to accelerate growth in association with consolidating macro-economic stability, controlling inflation, and ensuring the major balances of the economy.
The Government will also submit the North-South high-speed railway project to the National Assembly in 2024.
Viet Nam's GDP growth accelerated to 5.33 percent in July-September period this year compared to 3.28 percent and 4.05 percent respectively in the first and second quarter, the General Statistics Office (GSO) said Friday.
The above figure is quite positive as the economy sustained growth momentum quarter to quarter amid global headwinds.
Theo VGP