Providing information on activities to mark 90th founding anniversary of CPV
Accordingly, dissemination will focus on the visit to President Ho Chi Minh's mausoleum by leaders and former leaders of the Party, State, Vietnam Fatherland Front Central Committee, ministries, committees, socio-political organizations and Hanoi city; the national-level anniversary to mark the 90th founding anniversary of CPV in Hanoi; live television programme to honour outstanding party committees and members in Hanoi, Hai Phong, Vinh Long and Con Dao; national scientific seminar on the anniversary; film making and arts performances on the occasion of the anniversary.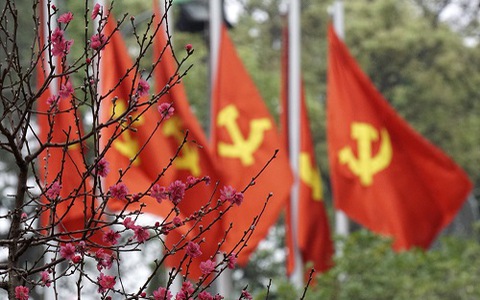 Photo for illustration
A contest on studying CPV on VCnet.vn of the PPC's Commission of Popularization and Education is also launched.
Provincial level party committees will organize conferences to honour outstanding party committees and party members in Party building and socio-economic development, national defence and from 2015 to 2020; organize seminars and exhibitions on the glorious history of their party committees under the leadership of CPV over the past 90 years; present Party insignia and admit new party members; and organize arts performances, film screening on the Party and national development achievements./.
Compiled by BTA
Đoàn Nguyễn