Vietnamese firms pour USD460 million abroad in 11 months
According to the Foreign Investment Agency under the Ministry of Planning and Investment, Vietnamese firms poured USD460 million into 177 projects abroad during the January - November period.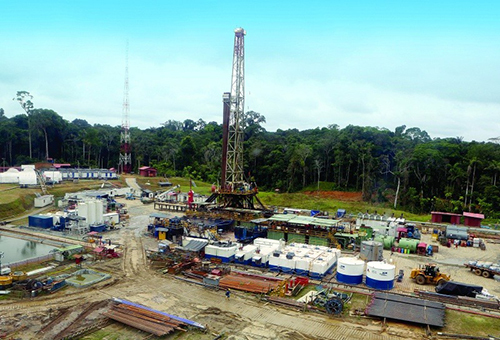 A project of the Vietnam National Oil and Gas Group in Peru (Source: PVN)
Of the total, 148 new projects attracted USD354 million worth of Vietnamese investment while the remainder came from 29 which raised their capital by nearly USD105 million.
Most of the overseas investment focused on wholesale and retail at USD118 million, 26 percent of the total.
Agro-forestry-fishery and science and technology were the runners-up with USD66 million and USD60 million, respectively.
Venezuelan ambassador honoured for the cause of political theory training
The Hanoi-based Ho Chi Minh National Academy of Politics (HCMA) has presented the "For the cause of political theory training" insignia to Venezuelan Ambassador to Vietnam Jorge Rondon Uzcategui to recognize his contributions to the academy's political theory training.
The awarding ceremony in Hanoi
At the awarding ceremony, Deputy Director of HCMA Nguyen Viet Thao presented the insignia to the ambassador.
Addressing at the event, Mr. Thao appreciated contributions by Jorge Rondon Uzcategui, the first Venezuelan ambassador to Vietnam, to the fine relationship between the two countries.
The Venezuelan diplomat thanked Vietnamese people for their support to Venezuela during the hard time and affirmed the close friendship between the two countries./.
Duy Đạt