ViettelPost opens new transport service
The Viettel Post Joint Stock Corporation (Viettel Post) opened MyGo Express, a fast cargo transport service with unchanged schedules and delivery routes on April 13.
The cities of Hai Phong, Hanoi, Ho Chi Minh and Can Tho are piloting the new service, which is expected to be officially launched on May 1.
It aims to meet to the customers' increasingly demands since the traditional cargo transport service has been paused due to the complicated developments of the COVID-19 pandemic.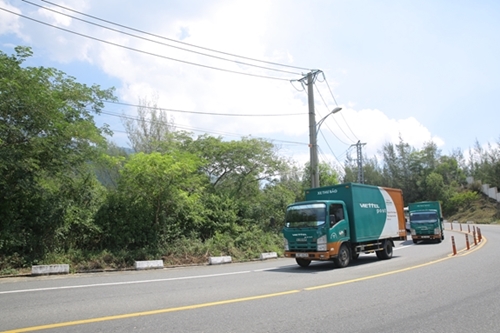 The new ride-hailing cargo service is applied on fixed transport routes with trucks.
With 800 trucks and hundreds of vehicles from its social counterparts, the company is able to reach all localities across the country.
The new ride-hailing cargo service is applied on fixed transport routes with trucks, said a representative of Viettel Post. There will be eight cargo trips connecting to big cities per day and about two to four ones to other localities.
"We are trying to complete the pilot process of the service to quickly provide it for the market", Tran Huu Hung, Viettel Post General Director shared.
Customers are able to choose their delivery and pick-up times without delay. They can also keep a real-time track of their cargos on Viettel Post app.
Numerous collecting points will also be built along the main routes while customers can receive and deliver their goods at home or at any of 2,200 post offices and 827 shops of Viettel.
Apart from the commitments for the best service and safety of cargos, the company also promises to provide the service at the same price on the market.
The launch of the new cargo transport service is expected to meet the needs of not only entrepreneurs and delivery firms but also all people nationwide.
Theo qdnd.vn