Sympathies extended to China over acute respiratory illness
Prime Minister Nguyen Xuan Phuc on January 27th sent sympathies to Chinese Premier Li Keqiang over the acute respiratory disease caused by the novel coronavirus (nCoV) that is raging in the country.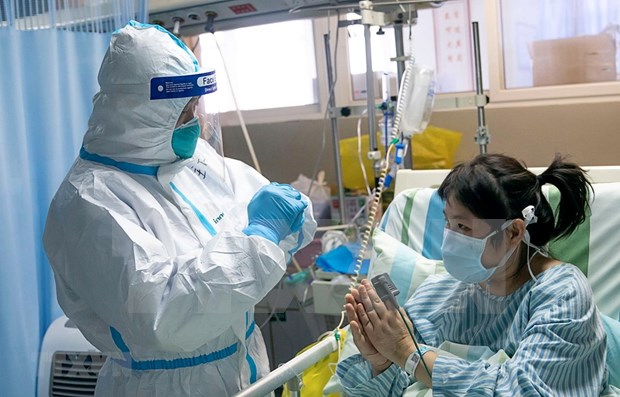 A medical worker treats a coronavirus patient at Wuhan hospital in Hubei province, China. (Photo: Xinhua)
In his message, PM Phuc expressed sympathies to the government and people of China and condolences to relatives of those who died of the disease.
He spoke of the prompt direction of leaders of the party and government of China as well as efforts of local governments and people in fighting and controlling the disease situation.
He expressed his belief that under the leadership of the Communist Party of China and with the country's experience in successfully preventing the SARS outbreak in 2003, the Chinese government will lead their people to surmount the challenge and prevent the disease soon, contributing to protecting the health of people in China as well as in the region and the world.
The PM affirmed Vietnam, in its capacity, is willing to cooperate with China in the fight against the disease./.
Source: CPV/VNA