Teaching gongs and traditional musical instruments
The Dak Lak Central Highlands provincial Cultural Center has launched a ten-day training course on building festival programs and teaching gongs and traditional musical instruments.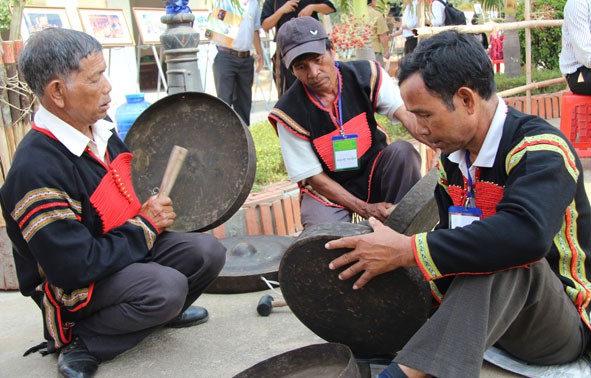 Photo for illustration (Source: Dak Lak newspaper)
The training course drew the participation of 60 learners who are working at the Department of Culture and Information under 11 district-level Cultural Centers and three armed forces centers in the province.
Participants will study how to write scripts for folk festivals and modern cultural festivals; the structural characteristics and unique sound characteristics of some ethnic minority musical instruments in the Central Highlands; and performance of musical instruments.
The event will run until October 30th to preserve and promote gong cultural heritage, gradually restoring the gong culture space in the life of ethnic minority communities in Dak Lak.
Besides, it will also help the grassroots movement cadres to master how to build programs, organize festivals; methods and skills of teaching and performing gongs and musical instruments of the Central Highlands./.
Đoàn Nguyễn