Tours to Son Doong cave set to continue through 2030
Oxalis Adventure Tours Company will continue to operate the tourism product "Conquering Son Doong cave" until the end of 2030.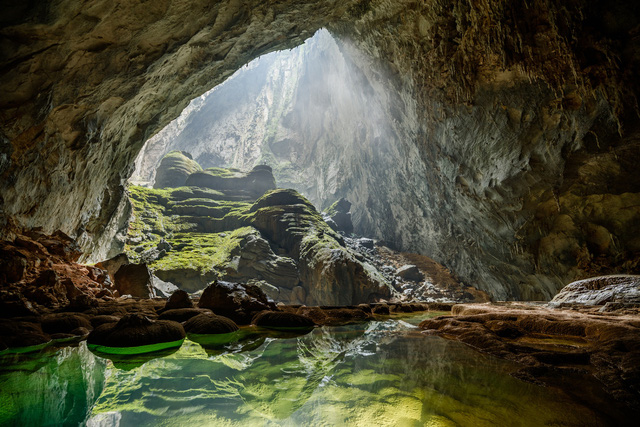 Son Doong cave. (Photo: baodautu.vn)
The Quang Binh provincial People's Committee has issued Document 2019/UBND-KGVX agreeing to allow the Oxalis Adventure Tours Company to continue operating tours to the world's largest cave.
Specifically, it allowed the company to continue to be the unique unit running the tours, in accordance with the contract with the Management Board of Phong Nha - Ke Bang National Park from 2015 to now.
As known, Son Doong is an attractive destination to both domestic and foreign tourists. However, not everyone who wants to explore Son Doong to be able join the tours.
Currently, a tour of four days and three nights is priced USD3,000, excluding air ticket, clothes and supplies. With this, total charge for the tour can reach USD5,000-USD6,000 a person. Explorers must register and wait for a long time, even one year, to have the chance to join this expensive tour.
In 2019, the "Conquering Son Doong cave" tour in Tan Trach commune, Bo Trach district, attracted 92 tours with 805 tourists from around the world, grossing revenue of more than VND55 billion.
Source: DCS