Vietnamese Embassy in UK releases statement on Essex lorry deaths
The Vietnamese Embassy in the UK released a statement on late November 1st expressing deep sadness at the initial findings by the Essex police that the victims who lost their lives in the refrigerated lorry on October 23rd in Essex, UK, may be Vietnamese nationals.​
The statement said specific identities of the victims still need to be identified and confirmed by the relevant authorities of Vietnam and UK.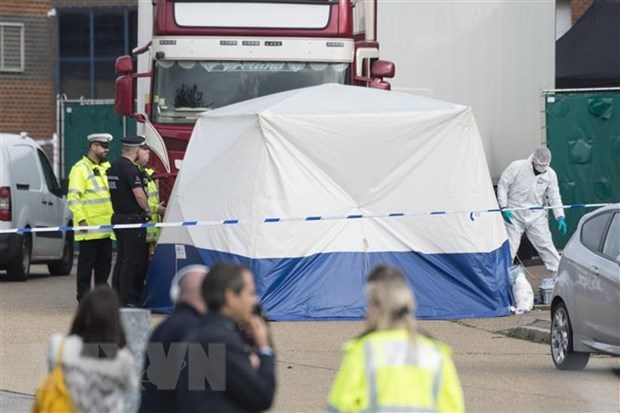 The scene of the tragedy (Source: Reuters/VNA)
"We would like to convey our heartfelt condolences to the families of the victims," it said, adding that the Embassy of Vietnam in London will closely coordinate with the relevant authorities of Vietnam and UK to support the families of the Vietnamese victims, if any, to bring their loved ones home.
"We strongly condemn the inhuman activities of the traffickers of illegal immigrants that have caused such a tragedy for the victims and their families. Vietnam will work closely with UK to bring the criminals to justice and find effective measures to prevent similar tragedy from happening again in the future," the statement said.
Any request for consular protection, please contact the Embassy of Vietnam in London at hot line of 44 7713 181 501 or the Consular Department in Vietnam at the hotline of 84 981 84 84 84./.
Duy Đạt