Vietnamese movie wins prize at Busan International Film Festival
Vietnamese movie "Rom" on October 12th won the "New Current" prize at the 24th International Busan Film Festival (BIFF) which is being held in the Republic of Korea.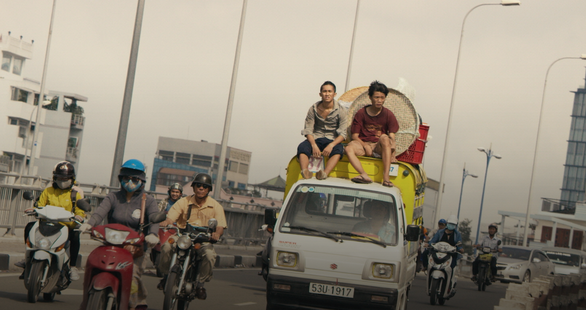 A scene in the movie "Rom" (Photo: HKFILM)
The film tells the story about street and homeless children who sell lottery tickets to make ends meet in the buzzing metropolitan Ho Chi Minh City.
The main character tries to raise money to find out where his parents are, who abandoned him when he was a child.
Director Tran Thanh Huy spent seven years to finish the movie, originated from his short film which was screened at the Cannes Film Festival in 2013.
A movie titled "Haifa Street" by director Mohanad Hayal on the life in Baghdad capital city of Iraq after destroyed by the war also won the same prize. Each film will receive a bonus of 30,000 USD.
As many as 299 movies of 85 countries and territories were sent to the film festival, which is scheduled to wrap up on October 12th night.
This year also saw the largest number of Vietnam's movies vying for awards at the BIFF, one of the largest film festivals in Asia./.
Duy Đạt