Dissemination of Resolution of the 12th PCC's 11th plenum at Military Region 3
Commander of the Military Region 3 emphasized the guidelines and decisions that the 11th plenum discussed were very important and strategic contents, showing the spirit of innovation, the will and the strength of the whole Party, the whole people and the whole army.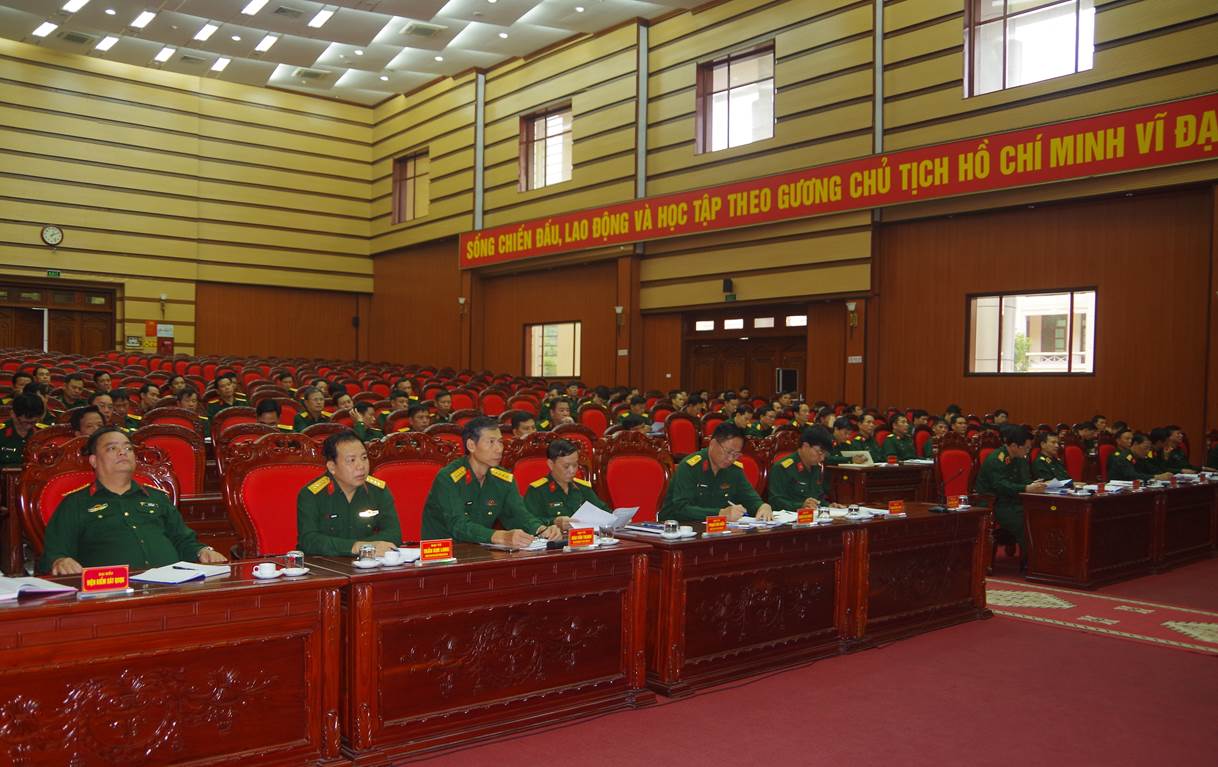 The overview of the conference (Source: CPV)
On October 31st, the Party Committee of the Military Region 3 organized a conference to study and thoroughly grasp contents of Resolution of the 11th plenum of the 12th Party Central Committee (PCC) and some newly-issued documents of the Politburo and the Secretariat.
Lieutenant General Vu Hai San, 12th PCC member and Commander of the Military Region 3 chaired and conveyed the main contents of the 11th plenum to 150 officials who presided over agencies and units and departments.
He said at the 11th plenum, the PCC discussed and commented on draft Documents of the 13th National Party Congress, draft Political Report and draft Report about the 10-year implementation of the platform for national construction in the period of transition to socialism, draft Report summarizing the implementation of socio-economic development strategy in the 2011-2020 period and developing socio-economic development strategy for the 2021-2030 period, the draft Report assessing the results of performing socio-economic development tasks in the 2016-2020 period and socio-economic development orientations and tasks for the 2021-2025 period, and the draft Report summarizing party building and carrying out party charters for the 12th National Party Congress term.
The PCC also discussed and offered ideas about Report on the socio-economic situation in 2019, implementation of state budget in 2019, scheduled Plan for socio-economic development in 2020, state budget estimates in 2020 and three-year financial plan from 2020 to 2022.
The Party Committee of the Military Region 3 asked Party committees at all levels in the region to actively organize conferences to grasp of the results of the 11th plenum for all officials, party members and people./.
Đoàn Nguyễn