Military bank honored with noble order
The Military Commercial Joint Stock Bank (MB) held a ceremony on November 2 in Hanoi to mark its 25th founding anniversary (November 4, 1994 - 2019) and receive the First-class Fatherland Protection Order.
The ceremony witnessed the presence of Defense Minister General Ngo Xuan Lich, who was joined by many senior defense leaders, including former high-ranking officers of the Vietnam People's Army and representatives of ministries, sectors and enterprises.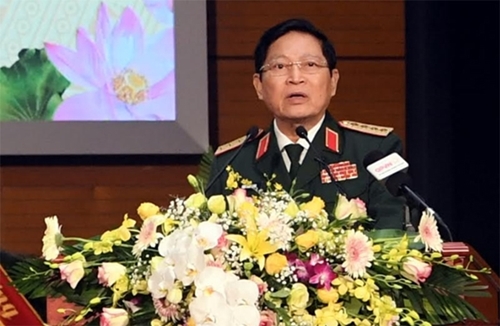 Defense Minister General Ngo Xuan Lich speaks at the ceremony.

Speaking at the ceremony, General Lich applauded the bank for its achievements over the past time and emphasized that its leadership should continue to improve its management and operations and become one of the top five best banks in Vietnam. In addition, the defense minister required the bank to give priority to supporting defense missions, to build strong Party organizations, and to prepare for the Party congresses at all levels.Since its establishment on November 4, 1994, the bank has gradually become a popular brand name with a firm position in the market place. Starting with only VND 32.7 billion in 1994, the bank now has assets of more than VND 397 trillion with the average annual growth rate of 46 percent. Currently, it has three transaction offices, six member companies, 300 domestic branches, two branches abroad in Laos and Cambodia and a representative office in Russia. The bank is one of the biggest taxpayers with dozens of trillions donated to the State Budget.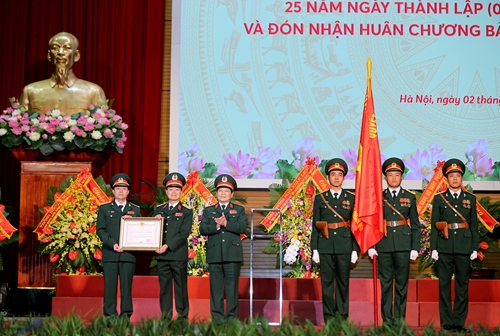 General Ngo Xuan Lich (3rd from left) presents the noble order to the bank
On behalf of the State President, General Lich presented the noble order to the bank

.
Duy Đạt